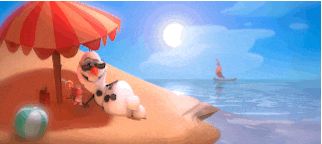 Happy June!
June is finally here, do you know what that means... Summer break is finally here (for most of you)!
Happy Pride Month!
Summer break will be bringing a lot of exciting things for us here at Mysteria. We're in the middle process of making recipes which I plan to release some recipes within the next few weeks to come. We're also making dungeons and have made some progress. We're in the middle of making new ranks and adding new exciting things for EVERYONE to enjoy! We plan making the server better in all ways so it can be an enjoyable playing experience. If you have ANY suggestions for any custom item like swords, guns, armor, etc. EVEN mobs please drop it in our suggestion channel on discord.. We'd apperciate any recommendations from anyone!
As most of you know, I am taking a break from the server (Ano/Cait) because I need to find my balance with a lot of things so Mark (Raigna) will be in charge of everything for a little while. Jupiters & Mads will be second in power for everyone Admin rank and below. I trust that all of you will be great players while I am gone and I hope everyone enjoys the next few weeks.
Much love,
Ano.